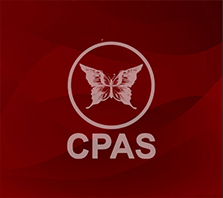 Dr Vanessa Fernandez-Gonzalez
---
Dr. Vanessa Mari Fernandez-Gonzalez is a post doctorate neuropsychologist at Comprehensive Psychological & Assessment Services, with nearly a decade of experience in the mental health field..
Dr. Fernandez-Gonzalez was a doctoral candidate in Clinical Psychology-Neuropsychology at Carlos Albizu University in Doral, FL, where she also obtained her Master of Science in General Psychology prior. She earned her Bachelor of Science in Psychology from Nova Southeastern University in Davie, FL, where she graduated as a Dean's Honor Roll Recipient.
Dr. Fernandez-Gonzalez has years of experience with research as she started off as a research assistant while at Nova Southeastern University, where she began presenting her findings at national conferences. She continues to research on latest evidence based interventions to be used in the field of psychology and neuropsychology. She has presented in various national conferences located in Boston, New York, Washington D.C., and Chicago. Her area of interests and practice are TBI's, concussion, Dementia/Alzheimer's Disease, assessments, and cognitive rehabilitation. She further has experience in teaching and providing psychoeducation as a mental health therapist and evaluator and has volunteered with organizations that provide educational opportunities for children.